The latest issue of our award-winning matchday magazine, published for each and every home game, is now available to view on-line.
Click the cover for a digital copy of the sixth issue of The Range for the 2014/15 season.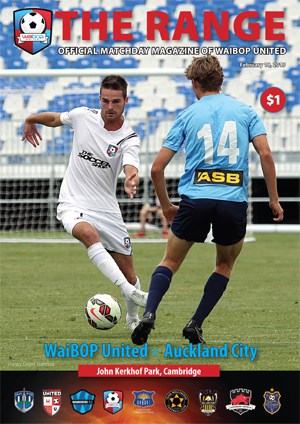 You can pick up your hard copy at John Kerkhof Park, Cambridge, on Wednesday evening when your WaiBOP United side takes on Auckland City in the ASB Premiership.